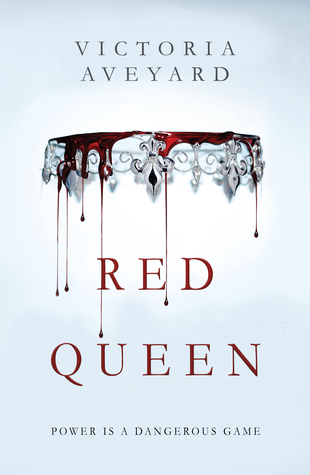 Book Title: Red Queen (Book#1) | Series Title: Red Queen | Author: Victoria Aveyard | EDITION: Harper Teen, Paperback | Status: Owned | Reading Time: May 18 – June 2, 2015
And I found another to-be-hated-king-character. Sorry, it's a spoiler on first statement. But it's a first-thought for this book. It's a rated 3/5 stars book. It deserves higher star, but since it's only the first one, and I should wait a lil bit longer for the book 2, I stand to that 3/5 stars.
Mare, the lead character is fairly fine, for a dystopian character. The concept of division by blood is… well, fine. Red for normal people and Silver for those who have special ability. Thus Red are the servants and Silver are the Gods and they all live in High Houses. Okay, whatever Victoria. You made that just fine. But Mare, a Red has special ability. And that starts the story. So there were commitment, loyalty, betrayal, confusion, love, trust, friendship, secrets, mysteries, family… and hatred.
Maven, I'll be watching him closely. Cal, I dunno if I'll hate him or like him. Mysterious, he is. Kilorn, I can feel a pity for him. Farley, she's good. Elara, I hate her!
The setting is good. I just hope to see those places on big screen. Hoping for a movie, yeah right.
Well, im trying not to tell a word to spoil this good book for future reader and so im ending this review in here. Simply 3/5 stars. Cant wait for the next book… Later Mare 🙂